Most recent album:
Erases Eraser - Neuroses
Most recent artwork: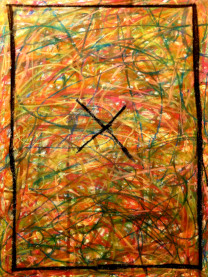 Eyesore series
Recent film review:
Carl Theodor Dreyer is probably the most important figure in film. Everything influential, emotional, profound, painful, and intense, can be traced back to his work, as he was the first guy to do everything, and the first guy to accomplish things that film hadn't accomplished before.
Recent music review:
The following review was selected for the front page of Rate Your Music.com in August 2013. I recently recovered it from a high school document.
Faust
Faust is not only the greatest achievement of...
Read the full review. Updated March 28, 2019
Recent blog post:
March 23, 2019 • Tagged as desktops
Hey everyone look at my fancy desktop. Also my life is over I'm in between lives.
Random artwork: