Most recent album: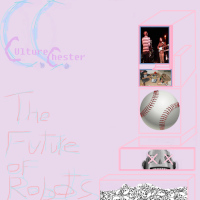 Erases Eraser - Fire of the Mind
Most recent artwork: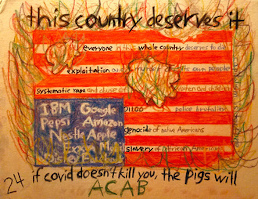 Eyesore series
Recent film review:
I really have no business talking about the work of Andrei Tarkovsky. It's too beautiful, too intelligent, too meaningful, intellectually challenging and disturbingly articulate. To talk about Solaris, Stalker, The Mirror, and the others with the same pompous I-know-more-than-...
Read the full review. Updated February 1, 2020
Recent music review:
Xiu Xiu is like the elephant in the room. It's a whole lot of family secrets, accusations of abuse, and details of trauma, over Thanksgiving dinner, with grandma and Aunt Sally and the kids. Decades' worth of pain and terrible feelings bottled up, decades' worth of untreated mental illness. Xiu Xiu is like...
Read the full review. Updated October 10, 2020
Recent blog post:
November 12, 2020 • Tagged as address
Yeaaaah I need some good news with my music. My whole discography is available on Spotify, as well as iTunes, Apple Music, YouTube, Pandora etc. Please, just search "Erases Eraser" and you'll find me! You can also listen to any of the four Tantrum Throwers albums. This is thanks to a service called DistroKid.
My new album "x", which features Grundy and Knollenberg, will also appear on Spotify and services next to the others. Get ready for some white guy raps
Random artwork: