You just need to tune me out sometimes

I am a leaky faucet of bullshit so if you need to get a bucket to keep the bullshit off of your floor it's cool
I paid the bill

_I PAID the Bill!!!__

That means at the very least one (1) more year of crazy shit and internet antics from your friend Tanner!
What's New

Hey everyone. Some fellas from London approached me about putting out some records. So that's cool. Neuroses was just released on Grumpy Records, and my self-titled Erases Eraser will release January 3, 2020. The self-titled album will appear in four places: My Bandcamp, Grumpy Records Bandcamp, the Internet Archive for free download, and this website, TannerBabcock.com. The album has been in development for over a year, with two of the tracks having been completed in late 2018.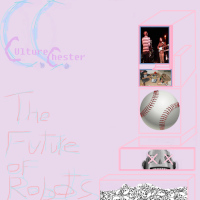 I am still holding my breath about getting another year for this website. Damn automatic payments. Like I'm literally walking around crossing my fingers, wondering if there will still be TannerBabcock.com in 2020.
The album cover for my next album will definitely be the color green.
Newest Latest
This is pretty accurate
NEVER TRUST the Modern Technological Monopoly

Are you aware that every last detail of your digital existence is being capitalized on endlessly and mercilessly, without your knowledge or consent? Amazon and Google listen to you through your smart speaker. The FBI is recording your every move through your webcam and your two cameras on your phone. Does this sound like exaggeration? Like I've read too many dystopian novels? Like I just watched Brazil or something? The more research you do into these companies, the more you will realize I am not exaggerating at all. Here is a perfect example of the ever-eviscerating mental hellscape, something I saw when I logged onto Google for the first time in a few days
EXPLOITATION, Manipulation, Constructing an Illusion of control for the abused and exploited. This behavior of these handful of technology companies is inhumane. This is the same thing that Facebook does, telling you "it" "cares" about you, "your friends" care about you (with random selections of your recent messages), and ""won't you please feel 'insecure' so you will buy new mini skirts"". This is what Tinder and OkCupid and Instagram do, making other people seem more interested in you than they really are. Feeding your ego, widening the gap inside yourself, further feeding your quest for validation and approval. Google is at it again, do you want to know what this is?
This ...
Read the full blog post.